Welcome to Her Journal Blog!
This blog is a resource dedicated to providing helpful tips about motherhood, pregnancy, breastfeeding, and more. I know how beautiful and chaotic motherhood can be. Therefore, I created this site to be a place where you will find solutions to your questions about motherhood.
Contact: samanthaflores.herjournal@gmail.com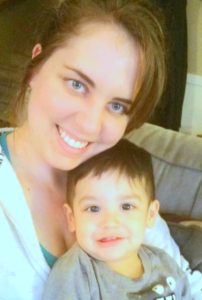 Hi, Everyone! I am Samantha; the mom journaling the comical chaos of motherhood on Her Journal Blog.  I am a first time parent along with my husband to an incredible little boy. My little family (three humans + four furbabies) lives in Northern California. Yes, life is very busy!
I hold my Master of Arts degree in Education. In addition, I obtained my Bachelor of Science degree in Speech Pathology and Audiology. Recently, I became a WAHM in March 2019. I attempted being a full-time working mom. However, I quickly realized that I wanted to stay home with my son (and any future babies we might have).
My mission is to provide helpful information to parents looking for answers to their parenting questions. I am always looking for new ways to connect with others and develop my writing skills. Therefore, I offer writing services right here on my blog.
I look forward to connecting with you!
Most Popular Answers:
13 Baby Shower Gifts I Couldn't Live Without
5 Ways to Save Your Breastfeeding Journey
4 Benefits of Using Baby Sign Language