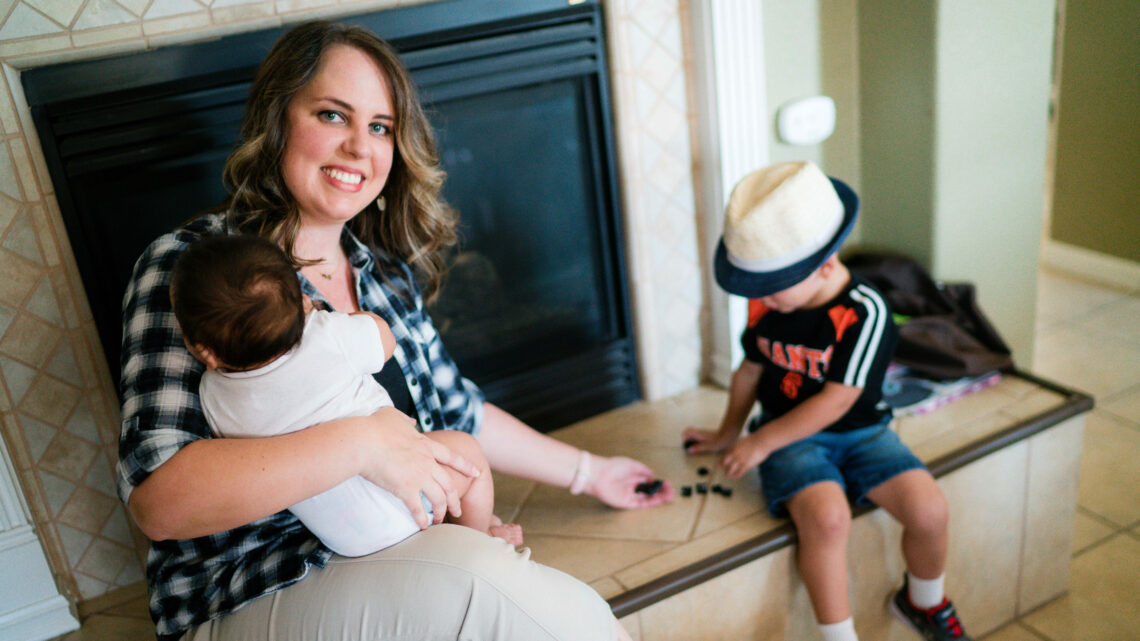 Welcome to Her Journal!
This blog is a resource dedicated to providing helpful tips about motherhood, pregnancy, breastfeeding, and more.
I know how beautiful and chaotic motherhood can be. Therefore, I created this site to be a place where you will find solutions to your questions about motherhood.
I am Samantha; the mom journaling the comical chaos of motherhood on Her Journal. I am parent along with my husband to an incredible little boy and sweet baby girl. My little family (four humans + three furbabies) lives in Northern California. Yes, life is very busy!
I hold my Master of Arts degree in Education. I became a WAHM in March 2019. I attempted being a full-time working mom. However, I quickly realized that I wanted to work from home.
My mission is to provide helpful information to parents looking for answers to their parenting questions. I also offer writing services right here on my blog.
Additionally, I am the creator of the Postpartum Mindset Program where I coach newly postpartum moms through their postpartum journey. I've been in the shoes of an identity crisis when I became a new mom and I am passionate about helping other moms make it through their postpartum journey by feeling confident and empowered in their new role.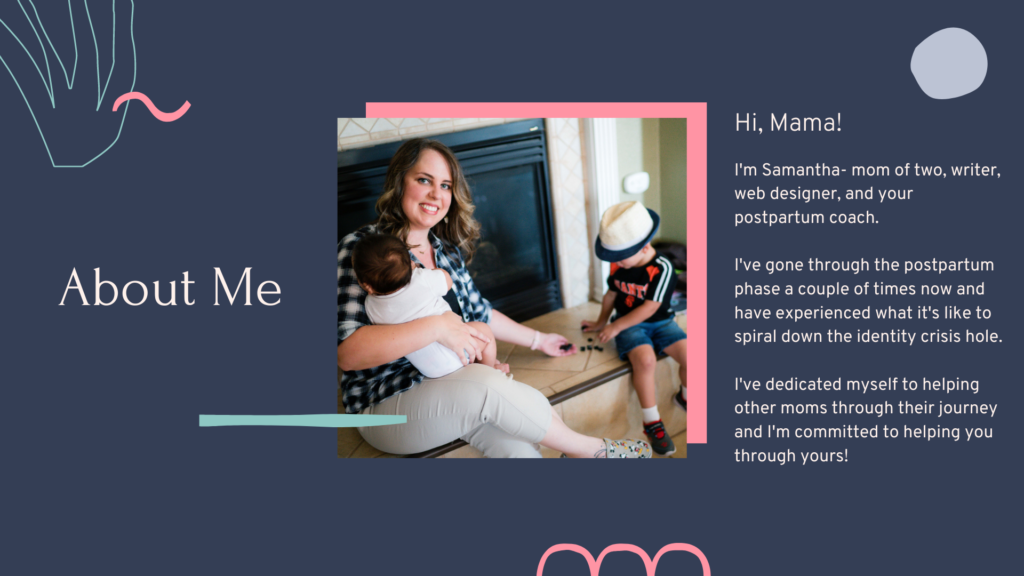 I look forward to connecting with you!
Always,
Samantha <3