We may earn money or products from the companies mentioned in this post.
My postpartum depression journey has led me down various paths recently. The first path included just sharing my experience with PPD and how I recognized my signs and symptoms.
The next path led to collaborating with another mom friend of mine who helped me create and publish a book on postpartum depression.
Together, she and I created a guide for moms needing resources regarding PPD, how they can get their partners involved in their healing, testimonials from other moms, and also how pregnant moms can prepare for the possibility of PPD.
Of all the things I've done in my life, I am most proud of the person I have become as a mom. My journey to get where I am today has not been easy, but it has been worth it.
That is why I am over the moon excited to share with you about the next path in my journey called Fiercely Postpartum!
What is Fiercely Postpartum?
Fiercely Postpartum is a free, private, resourceful Facebook group dedicated to helping moms transition into life after baby. If this is your first baby or even you fifth baby, every pregnancy is different. Therefore, your postpartum journey will look different as well.
Additionally, not every woman has the same experience as another when it comes to the postpartum chapter. We all face different challenges while finding different successes in motherhood.
That is why the group was created; to share our journeys with each other, support one another, and be there for each mom beginning on day one.
Fiercely Postpartum is NOT "Just Another Mom Group"
No… far from it! Fiercely Postpartum is dedicated to MOMS. Do you see that word? "Moms." Yes, it is strictly about you, Mama! While we will obviously be discussing our babies and the challenges we find ourselves in, we are not just a group that is focused on our babies, how to get them to sleep, the activities recommended for them, or their growth.
Our focus is how YOU are healing, living, and learning to be a mom. We care about the identity change you are going through. We care about the rough patches you have. And we care about the tears you shed out of confusion, frustration, and joy.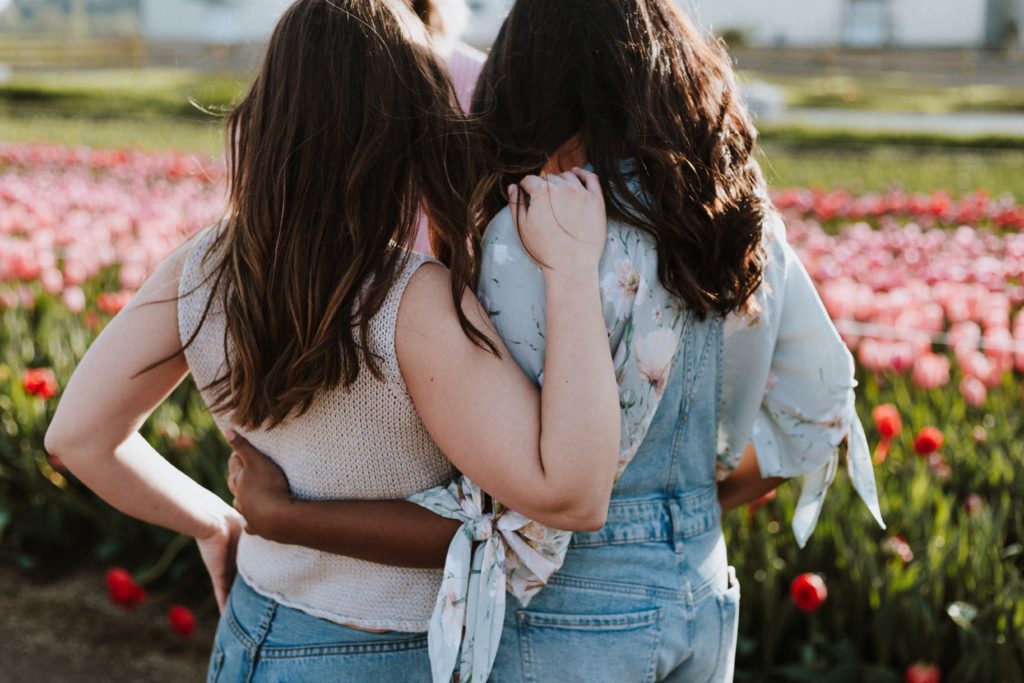 The "Who, Why, and When" of Fiercely Postpartum
Because I know this kind of information is important, here is the summary of what Fiercely Postpartum is behind the scenes.
Who?
Fiercely Postpartum was created by my friend, Kaitlynn Guzman. She is a mama of a toddler boy and is expecting her baby girl next month! She and I have tons in common (both prego and raising toddler boys)!
Kaitlynn and I met while I was working in the daycare her son was attending. I was her son's teacher! After leaving my position at the daycare, she and I kept in touch.
I am a firm believer in everything happens for a reason. I knew she and I crossed paths for a reason even if I didn't know what that reason was right away (aside from falling in love with her son)! Luckily, our boys are close in age and can have playdates!
Kaitlynn came up with this idea to create a support group for women who have just had a baby to be able to offer them help, support, and encouragement during this strange chapter in their lives.
Coincidentally, I am very passionate about this topic and she reached out to me to partner with her to make this idea a reality. And the rest is now history in the making!
Why?
The short answer to this is, "Why not?" We are momprenuers seeking to make a difference in the world. With our passion for bringing awareness about the postpartum phase, what better reason is there than we just want to help other moms!
We know the struggles, the lack of confidence, and the hesitations that come with being a new mom. You also have a new body to adjust to as well.
We want to have those answers and resources readily available to you when you need them. Join our group for direct access!
When?
Sign up for our group on our website: fiercelypostpartum.com
From there, you will receive a welcome email from us and more information. If you are an expecting mom or a mom who recently had a little one, this group is for you! Our exclusive group will go LIVE on Facebook on March 23rd!
We will begin with some fun and excitement! Followed by interactions with all the lovely women of our group and showing support to others. Inside the group, you will have direct access to us, recommendations of books, blogs, podcasts, and unique content relating to postpartum.
How Does that Sound?
Now that you know all about Fiercely Postpartum, how does it sound to you? Are you ready to join our group? Because we are SO ready to have you and walk hand-in-hand with you in your postpartum journey!
Comment "I'm in!" in the comments below and I will be in touch to sign you up right away! Or ask a question below to receive answers directly from me. You never know how many other moms have the same question! Let's start supporting each other now.
Always,
Samantha <3
Pin It!