We may earn money or products from the companies mentioned in this post.
"Sorry we're late to the playdate. I got into an argument with my toddler about socks." -Every Mother of a Toddler
A laughable comment I've found myself admitting to and I am sure others can relate! Having a toddler is not always easy. Actually, it's never really easy. This age group is pretty challenging, but amazing at the same time.
Having a toddler means you are constantly learning new ways to keep your toddler entertained while also keeping your sanity. Therefore, many parents look for playdates to take their children to during the week and sometimes on the weekends.
Playdates are fun for toddlers, but they can be exhausting for the parents. If your toddler wakes up on the wrong side of the bed, suddenly that playdate doesn't seem like such a good idea after all.
Moreover, your toddler can go from sweetest child in the world to full on banshee in a matter of seconds. So, playdates are always a gamble. At least, that has been my experience. *Raise your hand if you feel me!*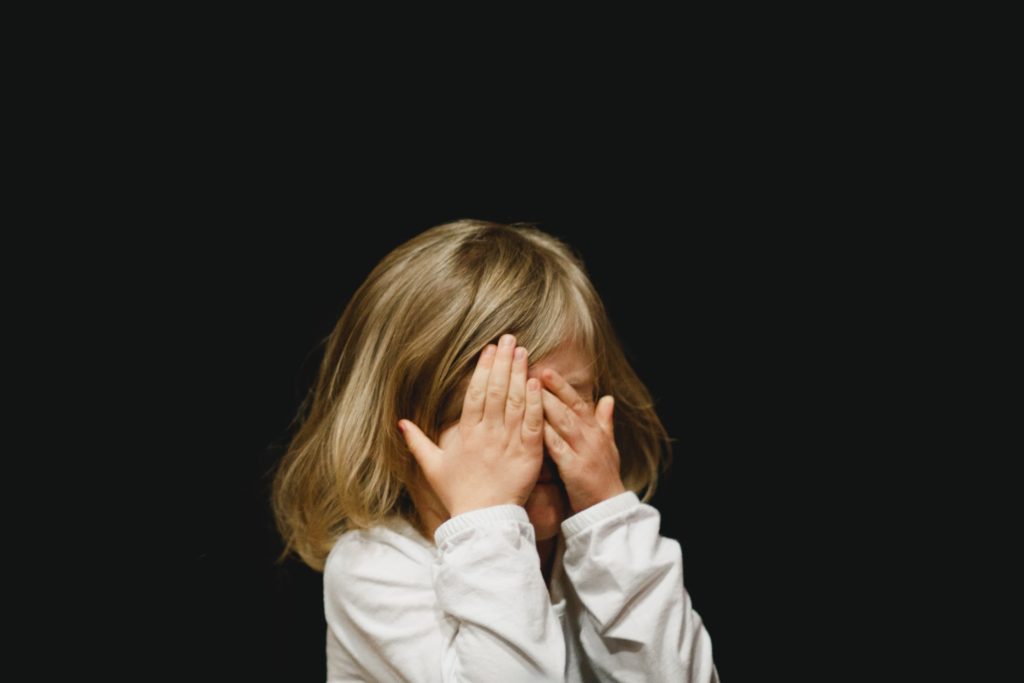 To make life with a toddler somewhat easier, I've created a list of 20 playdate ideas to help take the planning off of your to-do list.
Here, you will find different activities you can do with your toddler to make the playdate fun, engaging, and memorable (in a good way, hopefully). Keep it simple for you and the other parents!
What is a Playdate?
I've heard several parents make fun of the concept of having a playdate. Mostly, these comments were made by older generations who lived in a time when all you had to do was go to a friend's house to play and be home before the street lights came on. They don't understand why parents today have to schedule a time for children to go play.
Things have changed in recent decades. Most households have both parents working so their child attends some sort of group care while the parents go to work. However, there are other households where one parent works and the other parent stays home with the child(ren).
Staying home all day with a toddler can be rewarding to see your child grow. However, you can't just stay locked up in the house all day with a toddler. You will go crazy and so will they!
Playdates help to solve that dilemma of your toddler becoming bored quickly. Playdates involve scheduling a time and day to meet up with other parents and their children and letting your children play together.
These meet up opportunities are a chance for your toddler to get their energy out, engage in the social aspect of learning, and develop personal skills. Playdates are useful to help meet toddler developmental milestones!
How Do You Set-up a Playdate?
It's simple! Just text or call a fellow parent friend of yours and arrange to meet up for a playdate.
If you don't have friends that are close by, consider joining local Facebook mom groups or find some parents at your local library. I've found success just going to a nearby park and meeting other parents there for the first time as well.
Get friendly, exchange phone numbers (if you're comfortable), and get your children together for a playdate on a regular basis!
What Kind of Playdate Ideas Can You Do with a Toddler?
When you think of the age group of a toddler, the age span is pretty wide. Toddlers can start at the age of one and go up to three years old. If you think about it, the developmental differences present in this gap are huge!
I say this to preface that this list of toddler activities will contain various ideas. Some of these playdate ideas might not fit your toddler's development. However, there is something on this list for everyone so check out all the playdate ideas for toddlers on this post!
PLUS playdate ideas centered around the holiday season!
Playdate Ideas for Toddlers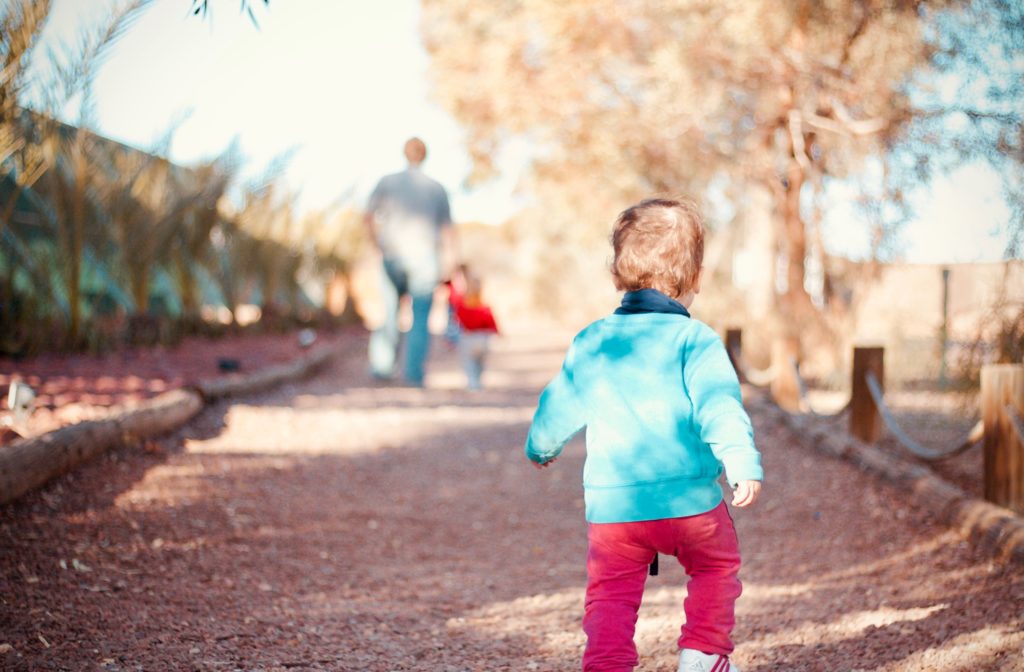 Going to the Park
A simple and fun playdate idea is meeting up at a local park! This is a low maintenance option because you don't have to worry about people coming over to your house and having to entertain them.
The children can play together on the playground, run around on the grass, or just parallel play. I've yet to meet a toddler who does not love a good park day!
The drawback to a park playdate is that it is dependent on the weather. If it's raining or too cold, then this is probably a good one to skip. However, being outdoors has many benefits! Take a look at these useful tips to getting your child outside.
A Trip to the Library
A playdate my son often enjoys doing is meeting up with friends at the library. He LOVES reading books. Additionally, the library has a special early childhood reading program every Thursday for his age group. It is a fun interactive activity for him and the other children.
Hiking and/or Trails
Getting your toddler outdoors has great health benefits. Not to mention, having a toddler walking around for awhile will get them tired enough to take the nap that they often refuse to take.
Try meeting up with another parent and their child(ren) to go on a hike or find a close by walking trail that you can walk together. I would suggest having a stroller close by just in case your toddler decides he/she is done with walking. Just gauge the length of your route and take notice of your toddler's feelings.
Mall
The mall can be overstimulating at times. However, if you go early enough to the mall with your playdate, you can get a good lap around the mall before it becomes too busy.
Oftentimes, you will find there is some sort of playscape or apparatus available in the mall. Your toddler can go let out some energy while you enjoy supervising with Starbucks or Jamba Juice in hand and a great conversation with the other parent!
House Playdates
When in doubt, just have your playdate come over to your house or go to theirs! Alternate who will host every other time.
Sometimes all it takes is for your toddler to see some "new" toys at someone's house and they will be busy for a long period of time. Toys that they don't get to play with at their own home are more interesting to them at someone else's home.
When hosting at your own home, make it interesting for the parents as well. Engage in conversation with some coffee. You need this playdate almost as much as the other parent!
Dinner Dates
In my experience, the majority of playdates happen in the morning just before lunch and nap time. It makes total sense!
However, consider switching up the norm and have a dinner time playdate! Make a fun meal and if the toddlers are old enough, have them help you prepare the food. Something as simple as helping to pour the marinara sauce on the spaghetti or fill cups with water for everyone at the table.
Make it engaging! I'm sure this toddler playdate will be one for the books!
DIY Playdough
I think playdough is one of the most fun things to a toddler. It is squishy, cold, flexible, and you can make whatever you want out of it. It's a great sensory exploration opportunity.
Consider using a DIY playdough recipe when hosting your next playdate! This activity can be taken wherever and will surely keep the attention of toddlers. You can take the simple ingredients to a park and make it there or just create it in your home.
Playdate Ideas for Toddlers During Halloween, Thanksgiving, & Christmas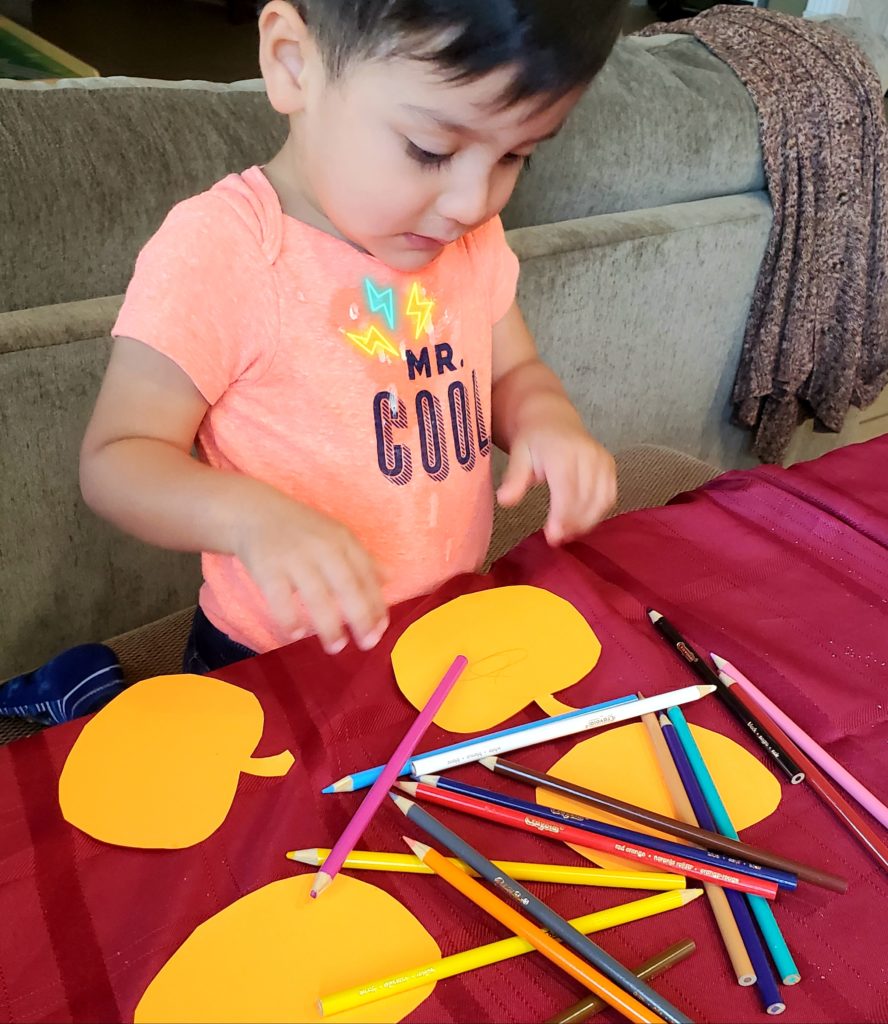 Visiting the Pumpkin Patch
Visiting a pumpkin patch is a must for my family every year. Consider turning a pumpkin patch day into a playdate!
Aside from picking pumpkins, there are many activities toddlers can participate in at a pumpkin patch. There are usually vendors there selling children's clothing as well and various foods to try.
Most popular attractions at a pumpkin patch are the hay rides! Some even offer train rides. Find your way to the pumpkin patch with your playdate and let your toddlers have a unique experience at a special place they only get to visit once a year. Don't forget to take pictures!
Pumpkin Decorating
After a day at the pumpkin patch, why not incorporate a pumpkin decorating playdate as well? It would probably be best to schedule it for a couple of days after the pumpkin patch so that you can get a break and so can your toddler.
Additionally, introducing the pumpkin again to your toddler in this new, creative way will most definitely pique your toddler's interest!
Apple Picking
Different types of apples come into season during the fall. Around the area where we live, fall is the time when Apple Hill opens up and families from all over flock to experience all the apple farms. It's the perfect opportunity to try some apple donuts, apple beer, and whatever else you can think of that incorporates apples!
In your area, look for some apple picking farms and spend a playdate there picking apples to make sweet treats with later!
Holiday Crafting
Increase your toddler's playdate experience with some holiday crafting! This is the perfect opportunity to help develop and strengthen their fine motor skill, creativity, and functional/manipulative skills.
Halloween: Paint, color, and decorate some cutouts of pumpkins. Use hand print art to make spiders. Use tissue paper to make ghosts. These would make a treasured addition to your Halloween decor!
Thanksgiving: Using your toddler's hand, trace their palm and fingers on paper to make the profile of a turkey. Decorate the turkey anyway your toddler deems appropriate. Find ways to incorporate some pilgrim crafting into the activities as well.
Christmas: There are endless opportunities for Christmas crafts! Have the toddlers make some Christmas decorations using snowflake cutouts. Use some creativity to make a snowman. Additionally, the toddlers can help make paper ornaments for the trees in their homes!
Trick-or-Treat Together
You're already going to be out so why not meet up with a playdate and go trick-or-treating together! This would be fun for your toddler to experience the Halloween traditions with a friend who is also learning about the traditions.
Depending on your relationship with the individuals, you might even be able to coordinate the costumes of the toddlers to be matching or go as part of a duo. How cute would that be!
Friendsgiving
Along with the popular adult version of Friendsgiving, consider having one big Friendsgiving for your toddler!
If your toddler goes to daycare, invite the children from their class for the event. If you toddler doesn't go to daycare, consider inviting the people you usually meet up with for playdates.
Make this event extra fun by having everyone bring a dish to share as well as having some crafts available for the toddlers.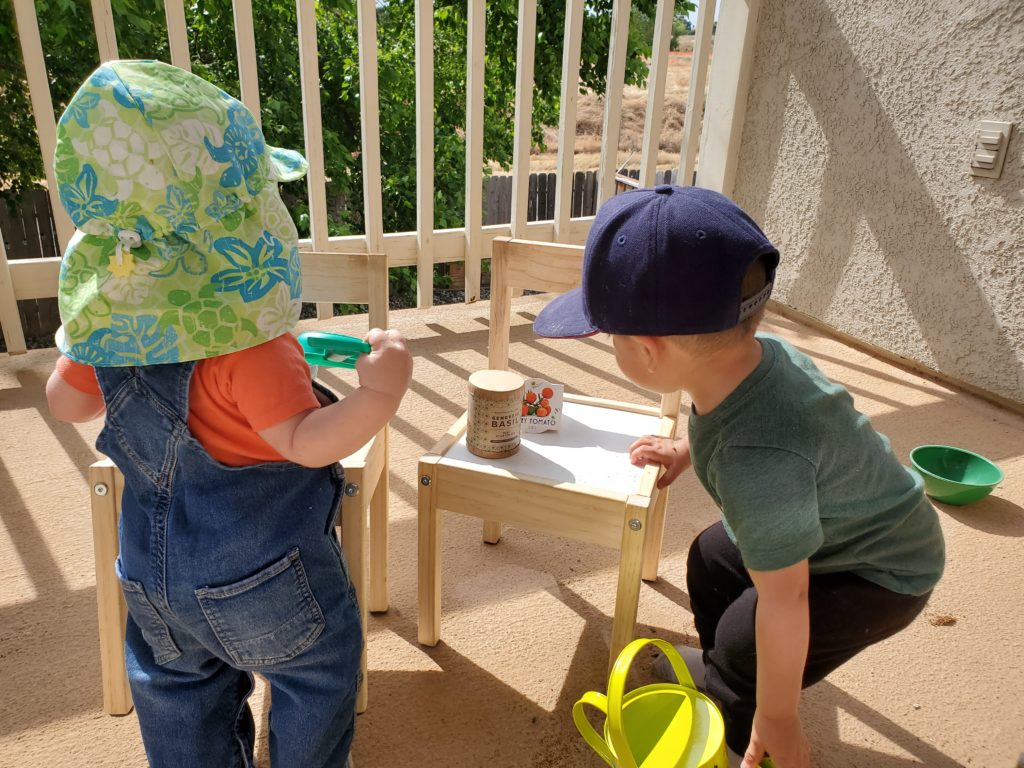 Holiday Movie Nights
There is nothing like snuggling up on the couch in a blanket on a cold day or night and watching holiday movies! Dedicate a playdate or two to having some holiday movie fun with popcorn, hot chocolate, and pizza.
Watch the Holiday Parades
Find local parades to attend during each of the holidays. Save a seat for your playdate or carpool together to attend the parades. Watch as the toddlers' faces light up in amazement with all the floats and celebrations passing them by!
Bake Christmas Cookies
Do you participate in cookie baking for the holiday season? I know I can't wait for my son to help out this year with the cookie decorating!
That being said, include a playdate opportunity with some homemade cookies! Have the toddlers help decorate the cookies with the frosting and sprinkles. And by "help," I mean give them their own cookies to frost, lick, and eat themselves while you take care of baking the rest of the cookies for others to enjoy. This will be a fun and messy playdate for sure!
Make Christmas Cards
More crafting playdate ideas for toddlers include having toddlers make Christmas cards together! I've met several parents who love having art from their young children, especially from the toddler age. Their scribbles are the cutest thing! Make their unique art part of the family cards that you send out as a special note from them to family and friends.
Christmas Lights Outing
To end the holiday season the right way, schedule a playdate in a nearby neighborhood and just stroll through admiring all the Christmas lights and displays. Let the toddlers embrace the traditions and gaze at the magic before them. This is a perfect time for some hot chocolate and a good buddy to stroll along with!
What Playdate Ideas for Toddlers Do You Have?
With the variety of playdate ideas out there, you will never be without some kind of idea to participate in with your toddler. Toddlers are a handful, but that is mostly because they want to learn, see, and do everything! Playdates are the key to a successful day with a toddler (in addition to snacks… lots of snacks)!
What playdate ideas are you looking forward to trying with your toddler? Have you already tried any of the ones listed here? What was your experience? I'd love to hear about your ideas in the comments below! This mama is always looking for ways to keep my toddler happy!
Don't forget to share this post!
Always,
Samantha <3
Pin It!